Double-click to edit text, or drag to move.
tel:     44 1862 871 555
fax:    44 1862 871 666
email:     mauk@btconnect.com
Double-click to edit text, or drag to move.
Splicing Tapes For Siemens HS-50
We have developed a special splicing tape called NST8 for Siemens HS-50 SMT placement systems. Please click on the blue link for joining instructions.

8mm Pinking Scissors with unique "zig-zag" cut.
Ensures perfect alignment of component carrier tapes.
Can be used in conjunction with FC8A, FC8B, FC8TS etc.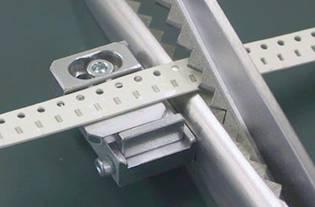 NST8 is self-adhesive and is used in conjunction with a simple, plastic jig. It does not require any other specilist tooling or any metal splicing plates. The splice produced is strong and precise and passes easily through Siemens HS-50 feeders.
Please contact us for further information.
Download Adobe Reader (opens PDF files).
Mid America (UK) Ltd
mauksmt.com